Events
Want to be notified about events and happenings at Galleywinter Farm? Subscribe to our newsletter.
Tilak's Gentle Yoga
Mondays, September 11 - October 30 | 8 weeks | 11:00-12:15pm | $90/series and $15 for drop ins | Register
Tilak Pyle
This gentle, stress-relieving yoga class is perfect for those who enjoy moving at a mindful pace. Yoga postures are integrated with the breath to build strength, flexibility, stamina, and mobility. Tilak has been practicing yoga and meditation for 18 years and teaches yoga as an Intuitive Practice of Awareness. He holds degrees in Religious Studies, Literature & Religion, and has studied Sanskrit at the American Sanskrit Institute and the University of Virginia. His joy lies in facilitating meaningful experiences in the lives of his students. To learn more about Tilak: www.tilakpyle.com.
---
Yoga & Alexander Technique
September 13 - November 1 | 11-12:30 | $90 for 8-class series | $14 drop-in
Lydia Von Briesen
Lydia's yoga class is intended to develop fluid tone and ease in the mind and body through attention and intention. By applying Alexander Technique to yoga you will be invited verbally and with gentle hands-on-guidance to explore your own integration, invigoration and inspiration. The directions of the Alexander Technique applied to your yoga practice have the potential to profoundly your experience of daily life and work. Novice to advanced students welcome.
Wednesdays 11-12:30 in the Galleywinter Farm Fitness Studio.
---
Sound Seed Project: A Journey into Sacred Sound
Friday October 20, 2017 | 6-7pm | $20 | Register
Tina Michelle
Please join us at the farm for another Sound Seed experience. We are excited to have Tina Michelle, an experienced Yogi Practitioner, lead this phenomenal healing session.

"Alongside her decades of dedicated yoga practice and teaching she emerged as a healer, first through the yogic tradition of Prana Healing. She received her initiation as a Reiki Master and currently offers both individual healing and group trainings and initiations. As part of Tina's ongoing studies of spiritual and healing texts across many world traditions she also has an in-depth knowledge of Western philosophy and psychology and is a certified Hypnotherapist." Learn more...

Sound Seed is a 60-min Sound Bath that offers a unique Spiritual Journey into Deep Meditation. Tina uses Crystal Singing Bowls, Gongs, and other Overtone-Emitting Instruments to create an environment conducive to deep relaxation, enhanced energy movement in the body, and for some - profound healing effects.Please email me directly at gail@leadingforth.com to save your space.
---
KalaChakra QiGong
October - December | Thursdays 6pm- 7:15pm | $15 | Register
Marlice Vonck
KalaChakra Qigong is a transformational practice helping students increase willpower, sense of self, and connection to all. Open to all levels. This mind-body-soul practice allows energy to flow to all parts of the body, promoting overall health, vitality and longevity. Dynamic postures and movement are done along with rhythmic, meditative music. Expect to move, breathe and stretch and to become balanced and revitalized.
Marlice Vonck is a Holistic Veterinarian and Integrative Nutrition Health Coach. Her model of healing is based on resolving the root causes of any issues and working towards Thriving Health for all living beings.
Sign up required: Email marlice@keeplifenatural.com or call 540-320-4603
---
THE BREATHWORK PROCESS
OCTOBER 21st | 9:00am-7:00pm | $150 | Register
Sandy Foster Morrison, MA LPC
THE BREATHWORK PROCESS creates a shamanic journey into altered states of consciousness. Often participants share that this experience is most similar to their journeys with plant medicine, ayahuasca. The deceptively simple process of deep intentional breath and evocatively stirring music sets transport you to life changing insights and profound healing directed by your own Higher Self. The daylong retreat includes the "breathwork," creating a mandala, group process and closing ritual. FFollow up with Sandy is available for all workshop participants. Space is limited to 12 participants.
Contact Sandy Foster Morrison at 210-323-8201 to discuss your participation. Payment of $150 must be received by October 14th. Payment can be made through Paypal to sandyfostermorrison@yahoo.com, or by mailing a check to Sandy at 977 Seminole Trail, PMB 359, C-Ville 22901.
---
TRE® (Tension & Trauma Releasing Exercises) Certification Training
Module 1: December 1-3, 2017 | $450 by 10/15/17 $500 after | Register
Maria Alfaro
TRE® is a simple, gentle and profound technique that facilities the lengthening and relaxation of the psoas muscle and the release of physical and emotional tension and stress. The TRE exercises tire the legs, triggering an involuntary shaking and trembling response, called Self Induced Therapeutic Tremors (SITT). The tremors begin in the legs and often spread throughout the body. This natural response is the nervous system's way of discharging long-held tension and unconscious body contraction (due to both everyday stress and traumatic life experiences), to restore the body to wholeness. Most people describe the experience as pleasant and relaxing and report many improvements in their physical and emotional states.
TRE has been created in war zones by Dr. David Berceli, a clinical social worker and bioenergetic therapist, to alleviate the many symptoms of PTSD and it has been successfully for almost three decades in over 40 countries worldwide.
The TRE Global Certification Program will prepare you to teach TRE safely and professionally both in individual and group settings.
If you are seeking a somatic technique to enrich your healing practice, the program could be a good choice for you. If you are not a professional health care provider but you still want to learn how to share TRE with others, the program will give you the competencies to do so.
Those who certify in this program will be called "Certified TRE® Providers" and will have the competency needed to teach both individuals and groups globally. The first module introduces the anatomy, neurology and physiology of stress and trauma as it relates to TRE and the tremoring process. Participants will learn about the latest research on the nervous system and also containment, grounding and self regulating strategies. This is an experiential training with a strong focus on the trainee's personal tremoring experience.
Each training module provides 18 CEUs to massage therapists and body workers nationally. The whole training program a total of 36 CEUs.
COST of Certification Training:
Module 1 - December 1 - 3, 2017. $525 | This module is open to the public and can be attended for personal healing.
Module 2 - March 16-18, 2018. $525 | This module is only available to trainees who are enrolled in the certification program.
$500 is the Early Bird rate, must be paid in full by September 15 for Module I and January 30, 2018 for Module II.
Maria Alfaro is a senior TRE® and Neurogenic Yoga™ Certification Trainer certified by Dr. David Berceli, the creator of TRE®. Over the past 14 years Maria taught TRE® to thousands of people in the US, in Europe, in Canada and in the Middle East and led dozens of trainings worldwide.
For more information about the certification process requirements and costs please visit Maria's website. To register for Module I contact maria@trecalifornia.com. For accomodations and logistical information please contact gail@leadingforth.com
---
Ongoing Events
Journey into Sacred Sound
Dominique Clothiaux
Third Saturdays of the month. August 26 & September 16th | 6 -7 pm dclothiaux@gmail.com | $20 | Register
Sound Seed is a 60-min Sound Bath led by Dominique Clothiaux offering a unique Spiritual Journey into Deep Meditation. Dominique uses Crystal Singing Bowls, Gongs, Drums, Sacred Rattles, Shamanic Toning, Tuning Forks, Flutes and other Overtone-Emitting Instruments to create an environment conducive to deep relaxation and inward investigation. To learn more about Dominique J. Clothiaux visit birthandbiodynamics.com.
Please register and pay in advance. Email dclothiaux@gmail.com (If you find out about Sound Seed at the last minute, please email or call Gail or Dominique to see if there is space available).
The Farm Store at Galleywinter
Visits by Appointment. Contact Gail at gail@leadingforth.com or call 434.244.2663
Galleywinter Farm with its horses, healing energies, and peaceful setting has inspired some wonderful artwork over the years. Our Using Art honors the Horses and Women who seek beauty, feel and function in their accoutrement. Location: Galleywinter Farm, Afton, Virginia.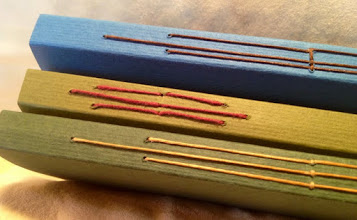 Handsewn Journals Pocket Journals fit in any pocket or purse and hold a pencil. Horsemanship Journals are letterpress printed with the Horse as Teacher design. Writers' Journals are large enough to hold your open-ended reflective writings, sketchings, and notes of the day.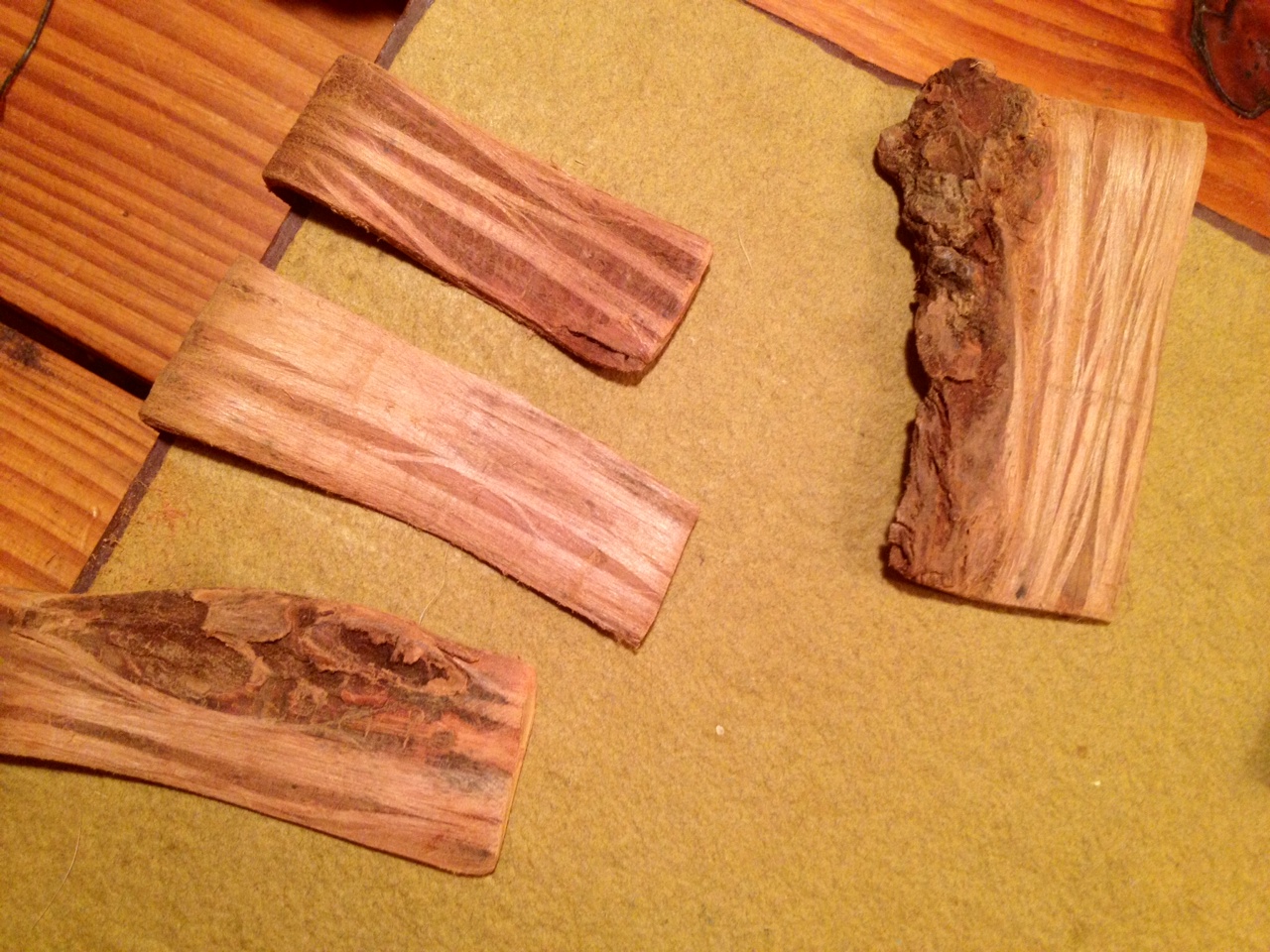 Bark Cuffs & Clips If you love wood, it's grain and imperfections, then you'll love wearing it and keeping things in it! These cuffs and clips made from hickory bark are all different, beautiful and extremely durable. I wear mine all the time - for working with the horses or dressing up for dinner out. Clips make super money clips, or hold a place in your journals , providing a bit of beauty in your day. They also work great on a collar or to hold a scarf.
Buckskin & Felt Bags Computer Bags of Felt are fantastic - the felt cushions and protects your computer. Also makes a great seat cushion when empty, unlike most computer bags. Made to your specifications with a snug fit so nothing even thinks about falling out. Straps are leather, woven wool, cotton or linen. Only custom orders available at this time.
Hoss Jewelry - Turquoise Pendants & Necklaces. I have always been drawn to this stone. Knowing that the Asian people believe it keeps riders from falling off their horse only heightens my regard. It also enhances emotional awareness and empowers communcation - a perfect stone for horsewomen!
Handspun Yarns My yarns have a lot of texture, color and character. Natural creams, blacks, variegated greys & browns knit into amazingly beautiful wear-on-the-far m or anywhere sweaters. Local growers provide wonderful fleeces for handspinning. Romney and romney crosses, coopworth, alpaca all end up as gorgeous handspun yarns. If you would like to Knit your own Sweater of Handspun Yarns but don't know how, schedule knitting lessons.
Laurie Gundersen's Fiber Art. Utilitarian Folk Artist Laurie Gundersen is a big part of Galleywinter Arts. Find her at appalachianpiecework.com or visit her shop in downtown Staunton. Everything she creates - from hickory bark baskets, poplar bark barrels, botanical-dyed fabrics, to handwoven bags - is evocatively beautiful and functional, something you can enjoy every day.